Description
Sanctband  Resistive Exercise Band Kit
Sanctband Resistive Bands are a uniquely Powder-free and low protein, natural rubber latex resistive exerciser and resistance training device. Manufactured with our proprietary Sanctech Technology to reduce the incidence of latex allergies, it is suitable for all fitness levels and is easily incorporated into any exercise regime. With a soft-touch feel, it comes in different colour-codes for each resistance level ranging from extra light to heavy-duty strength.
Demo sets available to try out at our showroom!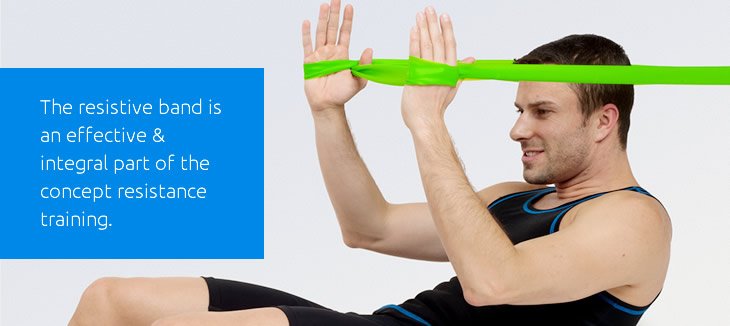 The resistive exercise band is an effective and integral part of resistance training, which is widely used in areas of physiotherapy, rehabilitation, sports training, Yoga and Pilates.
Benefits
Muscle toning and strengthening
Improve balance
Increase bone density
Safe and effective form of strength training
Includes
Resistive Band (of choice)
Door Anchor
Exercise Chart
< Product Reviews >

Jennifer Teo
verified owner
Always loved this brand. Its just my favourite 2.5m is not available
1 year ago
KAI GNEE GOH
verified owner
Anonymous
verified owner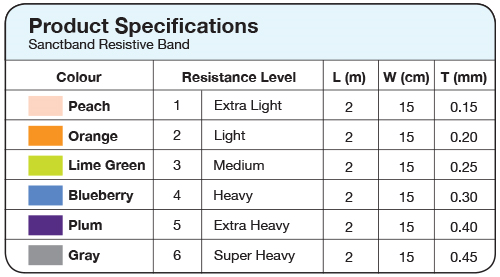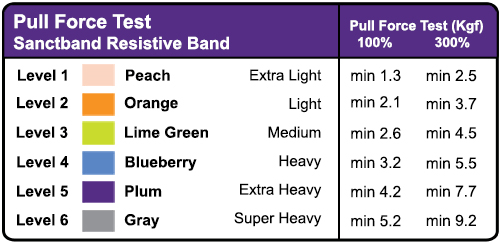 Click on logo for details of SANCTBAND and range of products

Further Questions? Contact Us at info@rehabzone.com.sg