Description
ROCKTAPE® Talons® Protective Gloves
Talons® are engineered to safeguard your hands from the most brutal workouts. From handlebars to barbells, Talons reduce direct friction to protect your hands from tears and blisters. They're touch-screen friendly, with a seamless palm design that won't fail you during a WOD. Best of all, our unique palm material is designed to work with chalk – aiding your grip even more.
< Features & Benefits >
• [Chalk-Compatible] With synthetic palm material loves gym chalk – continue to use it as normal, and don't worry about barbells and rigs caked in the stuff. It'll make your Talons better.
• [Sweat Wipe & Silicone Beads] Sweaty during a workout? A microfiber patch on the thumb lets you make quick work of a sweaty forehead. Silicone beading on the palm keeps you on the rings for muscle-ups.
• [Touch Screen friendly] We get it. You gotta get that photo on Instagram, start your WOD timer, or take a selfie during a workout. We've got you covered – no need to take off your Talons.
• Seamless palm construction
• "False-grip" silicon ribs to help with Muscle Ups
• Hook grip thumb protection
• Vented finger side walls
• Para-cord pull strap
< Specification >
Colour      : Black
Size           : XS, S, M , L, XL
UOM        : Per Pair
< Sizing>
Click on logo for more details of ROCKTAPE® and range of products.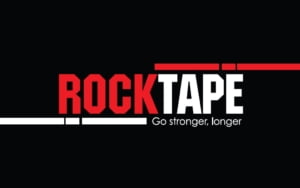 Further Questions? Contact Us at info@rehabzone.com.sg