Description
RockBalls® by ROCKTAPE® 
RockBalls are a great way to perform self myofascial release with pinpoint accuracy. They are sold as a pair and feature a large spikey ball, a small smooth ball and an instruction book with release trigger points and mobility exercises.

Best of Both Worlds
Two is definitely better than one. The 3.5″ textured ball and the 2.5″ smooth ball give you two tools to break through tough tissues.
Detailed Instructions
Included with every RockBalls is our Movement Manifesto, which outlines the dangers of a sedentary lifestyle and features a multitude of corrective exercises and tissue release techniques.
Conveniently Portable
Corrective exercise can and should be performed anywhere and everywhere. Keep your RockBalls at home, in the car, or even travelling.
Added Bonus: Movement Manifesto
Every set of RockBalls includes a special Movement Manifesto, a booklet that contains valuable information to educate users on the following:
How to use RockBalls
Detailed movements and exercises
Helpful hints about best ways to use RockBalls
Breathing and proper alignment
Differentiating pain from discomfort
A full reference section that will appeal to medical professionals interested in learning more about movement techniques
< Product Reviews >

beijun wu
Verified owner
David T.
Verified owner
Fix my problem. Useful gift to relative & friends
3 years ago
Specifications
One spikey ball – 3.5" diameter
One smooth ball – 2.5" diameter
Both are made of rubber
Ckick on logo for more details of ROCKTAPE®   and range of products.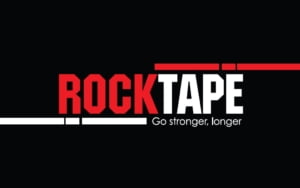 Further Questions? Contact Us at info@rehabzone.com.sg