Description
ROCKTAPE® Assassins® 5mm Knee Sleeves/Black
NEW from RockTape, the ultimate weapon for workout domination – Assassins, an entirely new generation of knee sleeves. Assassins will keep you ahead of the game–keeping your knees supported and protected while slaying reps and crushing WODs.
Assassins can be used in a variety of sports and fitness pursuits, including: weightlifting, high-intensity interval training, obstacle course racing, running, cycling and other functional fitness endeavors.
Built for Competition
Assassins were formulated with the unique needs of athletes in mind, and unlike sleeves from other companies, are much more than a re-purposed medical knee support.
We fine-tuned Assassins through three years of feedback from both RockTape customers and professional athletes like 2008 CrossFit Games® Champion Jason Khalipa, Ashley Horner, Marcus Filly, and Neal Maddox to provide the ultimate knee supports.
The result is a pair of knee sleeves that are suitable for the most grueling workouts, lifting events, and obstacle course races – yet comfortable enough for the weekend warrior.
Designed for Performance
Taller than standard sleeves, and carefully constructed with a unique organic design, Assassins support the knee and compresses the vastus medals oblique (VMO) at its insertion point above the patella. This helps ensure proper stability and tracking of the knee, and can often dramatically reduce non-specific knee pain, particularly during squats.
The extra-tall design also keeps sleeves in place – preventing excess slippage and shifting during workouts – a common complaint of competing sleeves.
Uncompromising Value
Protective gear should always be reasonably priced and available to anyone. We also believe that every athlete deserves two sleeves – that's why Assassins are always sold as a pair.
When compared to the competition, Assassins' quality and price can't be matched.
Nearly Indestructible
Engineered with a synthetic fabric shell bonded to SBR neoprene and secured via double-mauser stitching, Assassins comfortably support the knee joint through countless workouts.
Rigorous life-cycle testing by both our own athletes and automated test programs guarantee superior quality.
< Best For >
Weightlifting, high-intensity interval training, obstacle course racing, running, cycling and other functional fitness endeavors
< Features & Benefits >
• Provide joint support during grueling workouts and lifts
• Protect the knee from abrasions during lunges or obstacle course racing
• Extra tall design for VMO (vastus medialis oblique) compression and support
• Stay put with a unique organic design, won't slip down during activity
• Keep the knee joint warm between exercises
• May help reduce non-specific knee pain
• May help improve patella tracking over the knee cap
< Specification >
Colour      : Manifesto
Size           : XS, S, M , L, XL
Thinkness : 7mm
UOM        : Per Pair
Material   : SBR Neoprene , Double Mauser stitching, Durable-yet flexible front panels , 4-way stretch lycra side panels
< Sizing>
Measure the circumference of your knee around the center of your patella.
Assassins start very snug and can take a few sessions to break in.
If you measure on the higher end of a size, we recommend ordering the next size up.
XS: 10.5″ (26.67cm) and below
SM: 10.5″  – 12.5″ (26.67-31.75cm)
MD: 12.5 – 13.5″  (31.75cm-34.29cm)
LG: 13.5 – 14.5″ (34.29-36.83cm)
XL: 14.5 (36.83cm) – above
Click on logo for more details of ROCKTAPE® and range of products.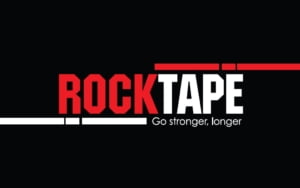 Further Questions? Contact Us at info@rehabzone.com.sg