Description
ROCKBlades 2.0 + Mohawk Attachment-Compatible Complete IASTM System by ROCKTAPE

Grab the RockBlades 2.0 IASTM System and the RockBlades Mohawk Attachment-Compatible IASTM System for a complete IASTM tool kit suitable for use in your facility and portable enough for outdoor usage!
RockBlades 2.0 (Click for more information)

RockBlades are comprised of two precision-engineered and manufactured soft-tissue instruments: a surgical-grade stainless steel "Mallet" and a surgical-grade stainless steel "Mullet," accompanied by a 100% natural RockRub emollient and sanitizing wipes to form a complete, turn-key IASTM system. 
RockBlades are sold as a complete IASTM solution – 1 Mallet, 1 Mullet, a 50g RockRub Jar and a pack of sanitizing wipes. They're housed in a reusable docking station made of high quality plastic that can be washed and used to store the tools for use and display.
RockBlades Mohawk (Click for more information)

Say hello to your new IASTM all-star, Mohawk. Perfectly sized and weighted, with an expertly-crafted shape featuring exclusive compatability with our silicone sleeve and ABS/Polycarbonate comb to enable thousands of new treatment possibilities.
Hand polished treatment surfaces, combined with a perfectly balanced and weighted core make it a joy to use day in and day out.
Matte-finished dimples, four on each side, ensure positive traction of the tool during treatment. Each side and treatment edge is unique – both in shape and radius.
The Mohawk's non-treatment faces are laser-engraved with RockTape's manifesto pattern.
Click on logo for more details of ROCKTAPE® and range of products.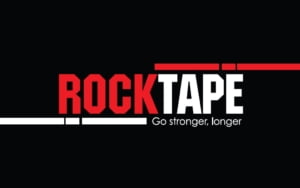 Further Questions? Contact Us at info@rehabzone.com.sg