Description
McDAVID 6500 Hex Shooter Arm Sleeve / Single / Black
< Features & Benefits >
• 9mm Hex™ Technology positioned at the elbow
• Arm compression maintains muscle warmth and prevents abrasions and scratches
• hDc™ Moisture Management Technology is all about cool and dry
• Machine washable/dryable
< Sport Use >
#Basketball #HandBall #VolleyBall #Frisbee #Tchoukball #dodgeball #Paintball
< Specification >
Black
 Youth, XS, S, M, L
UOM         : PIECE
80% nylon/20% spandex (elastane); polyethylene foam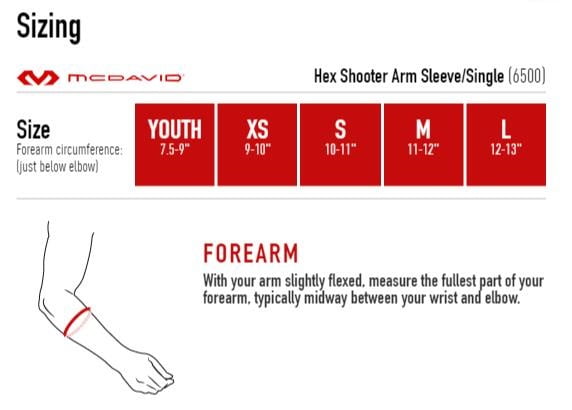 < Technology >
McDavid Hex™ Technology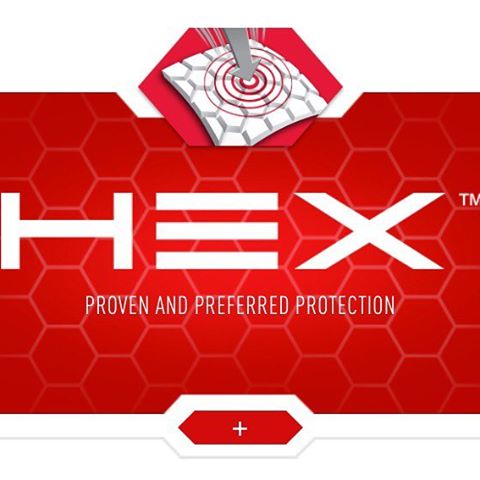 PROVEN AND PREFERRED PROTECTION
Hex Technology is superior, closed cell foam padding, uniquely and permanently bonded to our high quality hDc™ moisture management fabric. This gives every athlete, in any contact or collision sport, the remarkable advantages of protection, durability and confidence. Our Hex Technology has been copied and pirated around the world, but we remain the leaders, the innovators and the preferred choice.
Countless professional and amateur athletes choose to wear McDavid Hex Technology. The Hex marks the spot for authenticity and performance.
Patents: US RE41,346 E, US RE42,689 E, US RE43,441 E, US RE43,994 E, US RE44,851 E
Click on logo for more details of McDAVID and range of products.
Further Questions? Contact Us at info@rehabzone.com.sg