Description
Harbinger 5 Inch Women's Foam Core Belt
The Harbinger 5 Inch Women's Foam Core Belt with Flexible Ultralight Foam Core provides the ideal degree of support to stabilise the core muscles and protect the back during heavy lifting. The belt is soft and comfortable, allowing full range of motion during functional strength training exercises. Wearing the belt during workouts that combine weightlifting and functional strength training can prevent injury and enhance performance. The breathable, plush tricot lining is soft against the skin and comfortable throughout even the most varied workouts. The adjustable, heavy-duty strap with heavy-gauge steel tensioning buckle fastens securely, customising the fit for optimum support and stabilisation. Harbinger weightlifting belts are designed to be worn tight around the waist. The more secure the belt, the more support and stabilisation it provides.
Head over to our showroom to try it out!
< Features & Benefits >
• 5″ width and a flexible, lightweight foam core designed specifically for women
• Comfortable tricot inner lining
• Extra wide 3″ strap stabilises muscles
• Heavy gauge steel buckle tensions easily for a custom fit
< Sizing >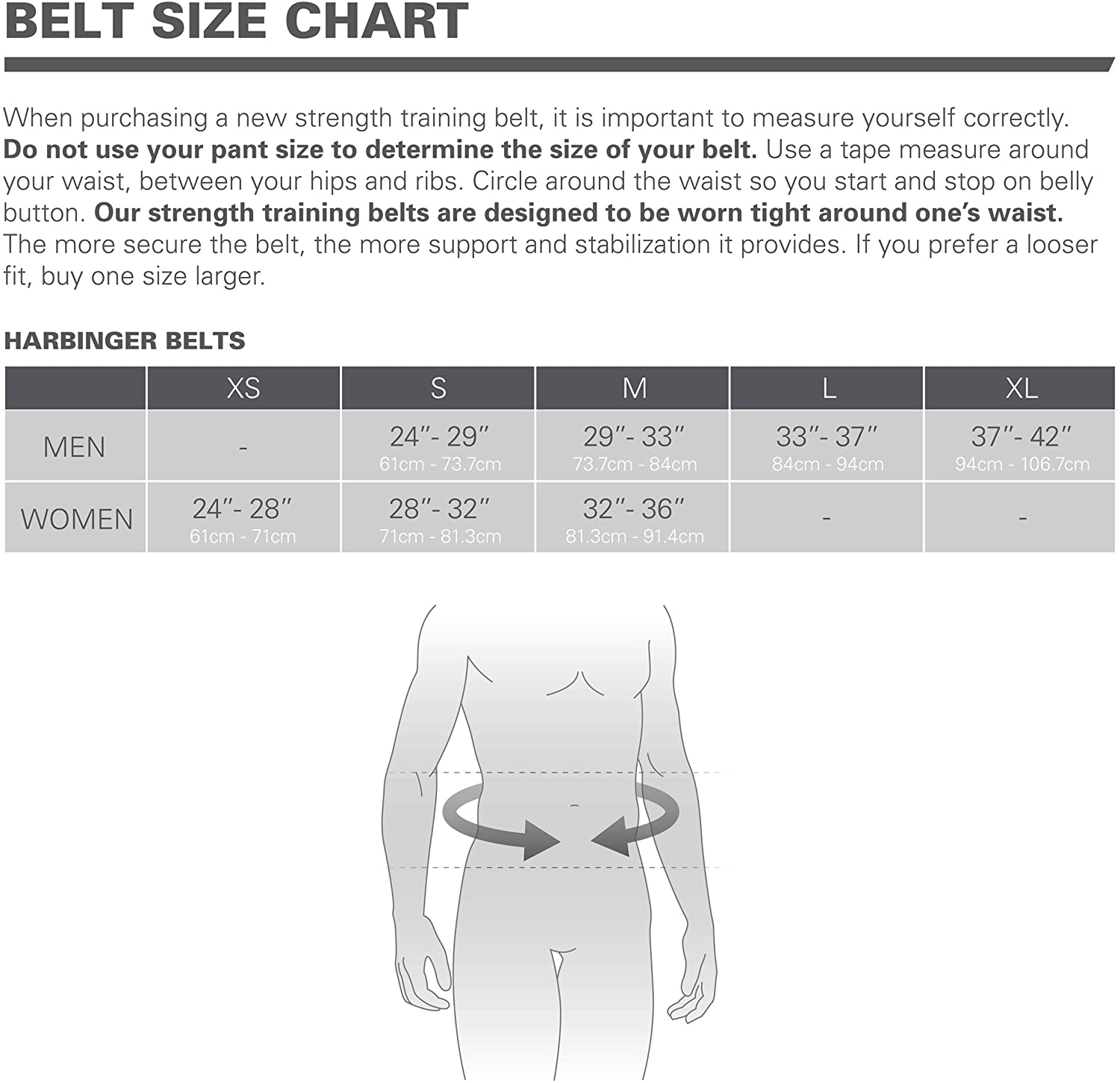 < Specification >
Colour      : Black/Pink
UOM        : Single
Ckick on logo for more details of Harbinger and their range of products.


Further Questions? Contact Us at info@rehabzone.com.sg