Description
Harbinger 4 Inch Nylon Belt
The Harbinger 4 Inch Nylon Belt features an extra wide 3-inch support strap provides maximum lower back and abdominal support for heavier lifts. Parallel lines of 346 count nylon stitching run the entire belt length to support and stabilize the belt body for uniform support. Heavy gauge steel roller buckle makes tensioning simple and easy. The Harbinger 4-Inch Nylon weightlifting belt is constructed from thick, flexible heavy-duty nylon web which provides maximum comfort and durability while maintaining muscle warmth.
Head over to our showroom to try it out!
< Features & Benefits >
• 4″ durable nylon web construction flexes for comfort
• Extra wide 3″ strap stabilises core muscles
• Heavy gauge steel buckle tensions easily for a custom fit
< Sizing >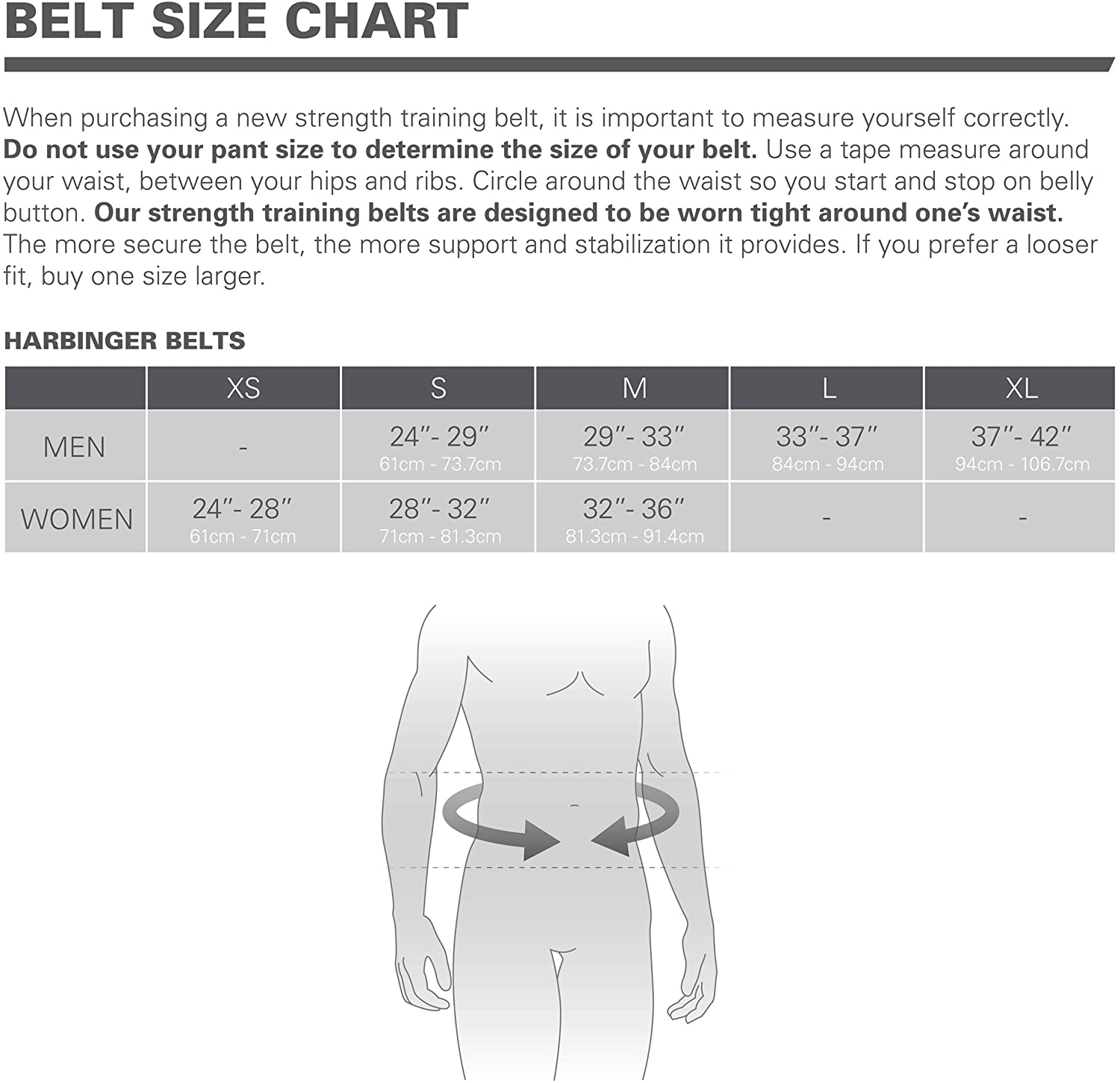 < Specification >
Colour      : Black
UOM        : Single
Ckick on logo for more details of Harbinger and their range of products.


Further Questions? Contact Us at info@rehabzone.com.sg