Description
BlazePod Pro Membership (1-Year Subscription)
Blazepod Pro boosts your reaction training experience with a set of professional tools, designed for performance coaches, fitness trainers, and therapists. With Blazepod Pro you can bring your expertise to light with custom activities, motivate your clients with personalized exercises,
measure their progress with Athlete Performance Tests, and use in-depth analytics to know exactly what to focus on.
Connect up to 15 pods*
Train larger groups and/or conduct more elaborate activities, such as placing multiple stations to run activities concurrently.
*The smart device you use determines the max amount of Pod connections.
Tap into a huge library of drills and activities
BlazePod Pro offers a large library of ready-to-go activities that have been specifically designed to improve performance in a variety of sport fields. All activities include video demonstrations and easy-to-follow instructions.
Bring your competitive edge with custom activities
Unleash your creativity and expertise by customising existing activities or creating completely new ones. These activities can be saved so you can use them for future sessions, challenges or assessments.
Take your Athletes Performance (AP) tests into the future
BlazePod Pro introduces advanced technology to your standardized AP tests. As your athletes tap the Pods, the results are recorded automatically with outstanding accuracy. Finally, you'll be able to focus on your athletes without any distractions and get a breakdown of intermediate data as each Pod is tapped.
Motivate your clients by sharing activities
Keep clients motivated and engaged with personalized activities that they can practice on their own. Their practice results are automatically recorded to view progress and monitor compliance.
Export results to CSV
Your clients' results and statistics can be exported to CSV. This provides another great way to view and analyze your clients' data while allowing you to share this data with other tools.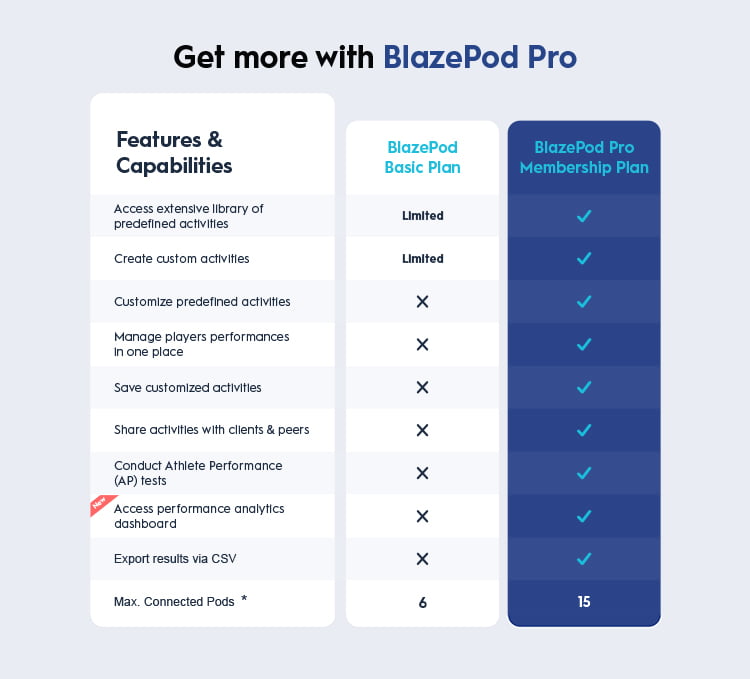 Train large groups & conduct complex activities
Create & save your own branded activities
Share custom drills for remote training
Conduct Athlete Performance tests to evaluate progress
Leverage hundreds of predefined activities
Manage the performance of every player
Track and measure performance over time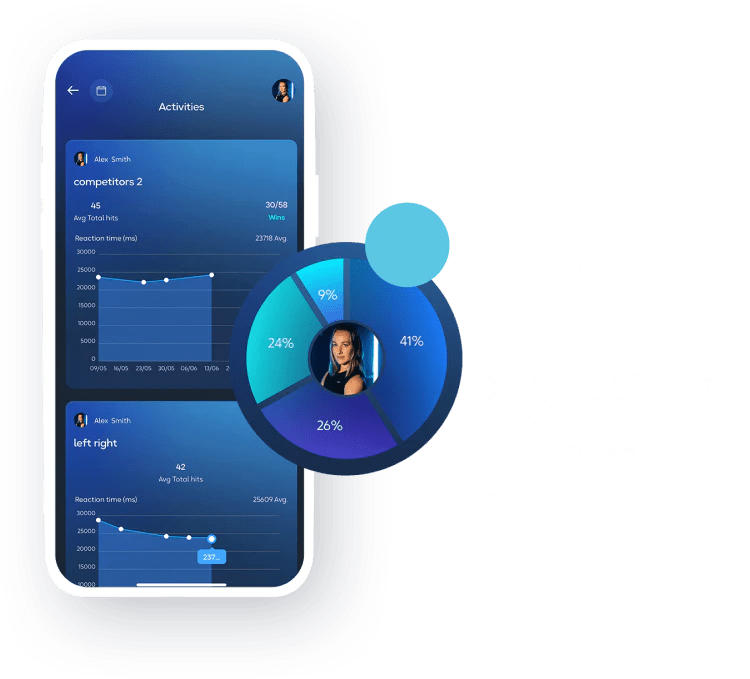 Click on logo for details of BLAZEPOD and range of products
Further Questions? Contact Us at info@rehabzone.com.sg